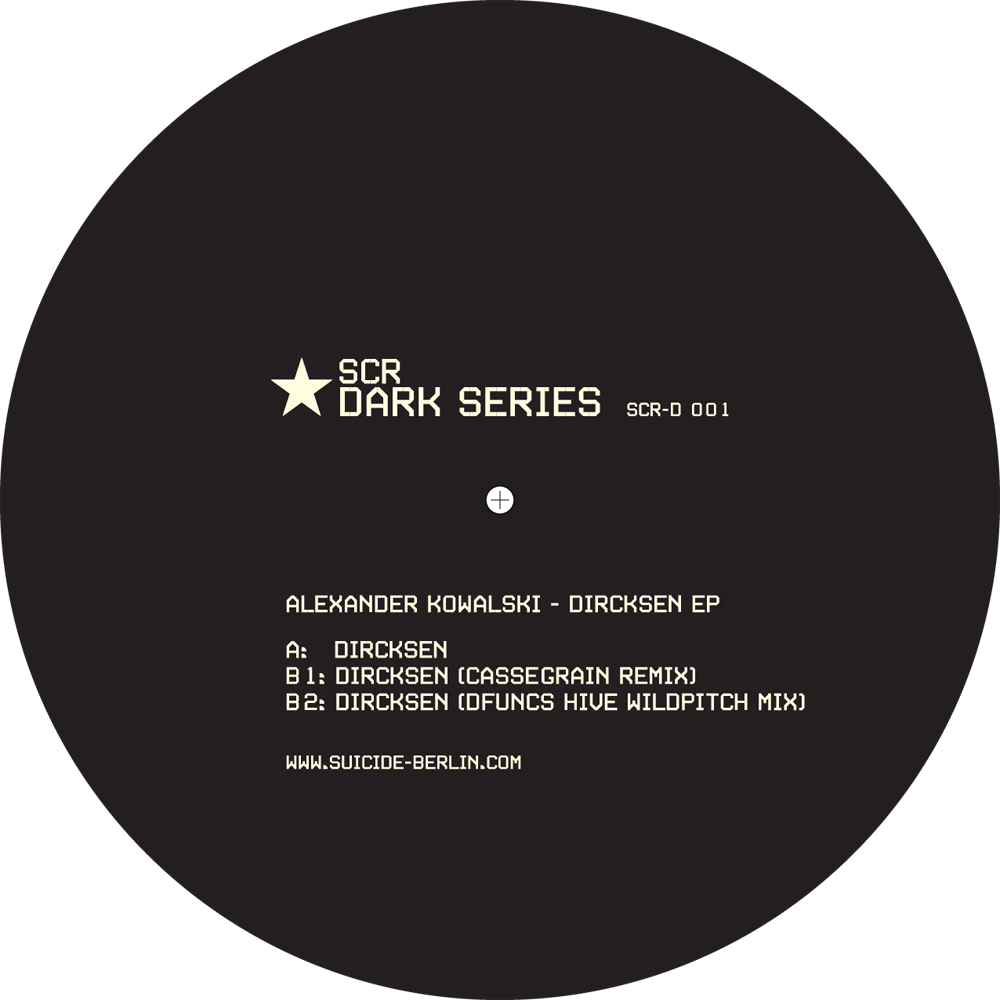 Alexander Kowalski – Dircksen [SCR Dark Series]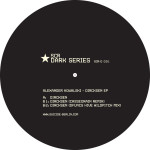 SCR DARK SERIES è la nuova etichetta di Suicide Circus Records che sta concentrandosi sulla dark techno.
Il numero 001 arriva dal grande Alexander Kowalski che ha realizzato un incredibile traccia techno-detroit con deep chords e sottili melodie.
Il primo remix è di Cassegrain che ha trasformato la traccia in un pulsante, riverberante pezzo dub techno che lentamente diventa sempre più profondo.
D_Func smonta l'original mix e gli ha dato un pò di spinta alla bassline e una string melody più forte. Stile techno Old school!
SCR DARK SERIES is the new label of Suicide Circus Records that's concentrating on dark techno.
Number 001 comes from no less than long time techno hero ALEXANDER KOWALSKI who delivered an amazing detroit techno floor burner driven by deep chords and subtle melodies.
For their remix CASSEGRAIN dubbed the track out and transformed it into a pulsating, reverberating dub techno piece that's slowly morphing into more and more deepness.
D_FUNC stripped down the original and gave it a bit more of a push with a heavy bassline and a strong string melody, Old school basement techno style!
Tracklist:
A – Alexander Kowalski – Dircksen (Original Mix)
B1 – Alexander Kowalski – Dircksen (Cassegrain Remix)
B2 – Alexander Kowalski – Dircksen (D_Func's Hive Wildpitch Mix)
[soundcloud url="http://api.soundcloud.com/tracks/80809798″ params="" width=" 100%" height="166″ iframe="true" /]
FORMAT: Vinyl / Digital
RELEASE: 18-03-2013 (Vinyl) / 08-04-2013 (Digital)