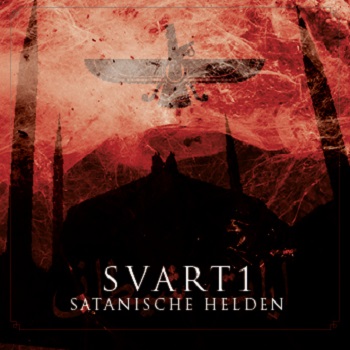 Svart1 – Satanische Helden [Industrial Culture Records]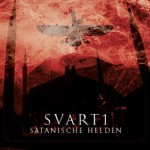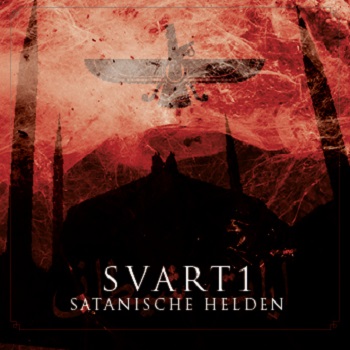 SVART1, sound & visual italiano ritorna con "SATANISCHE HELDEN", una esplorazione sonora di demoni orientali e una visione approfondita sulle varie incarnazioni del diavolo in persona nelle culture orientali.
Dopo gli impressionanti lavori di "Der Schnitter" e "Praha", field recording, con suoni registrati a Praga, SVART1 continua la sua fila di splendide release di alta qualità con il suo debutto su etichetta INDUSTRIAL CULTURE: "SATANISCHE HELDEN" – un titolo, che è solo un tributo a November Növelets "More Satanic Heroes" – è un' altra impressionante prova della pura qualità di SVART1; una miscela intensa di dark ambient, rituale organico e ritmico industriale direttamente dalle profondità sottostanti.
Italy's sound & visual master SVART1 returns with "SATANISCHE HELDEN" – an aural exploration of eastern demons & an in-depth view on the various incarnations of the devil himself in eastern cultures.
Following the impressive work of "Der Schnitter" & the field recording-intermezzo "Praha", SVART1 continues its row of stunning high quality releases with its label debut on INDUSTRIAL CULTURE: "SATANISCHE HELDEN" – a title, that is merely a tribute to November Növelets "More Satanic Heroes" – is the next impressive proof of the pure quality of SVART1; an intense mixture of dark brooding ambient, organic ritual and rhythmic-harsh industrial straight from the deep pits below.
Pre-Order the CD "SATANISCHE HELDEN" until it's release on the 18 th of March 2013 and get an exclusive A3-poster for free – it will not be reprinted and only be available as a Pre-Order-Item!
Tracklist:
1.Baphomet 04:36
2.Abduxue [Voice Aleister Crowley]
3.Ade
4.Ahriman Ante
5.Iblis 05:31
6.Angra Mainyu
7.Samael
8.Rashnu
9.Astaroth
10.Ahriman Post
SVART1 // SATANISCHE HELDEN | Teaser from MONOLITH | Grafikdesign on Vimeo.