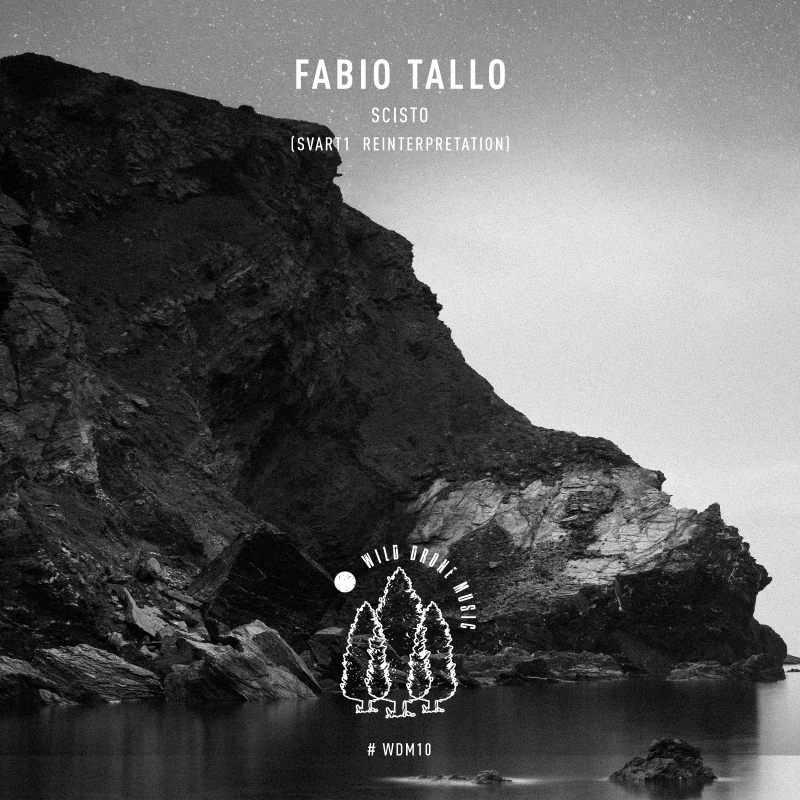 Fabio Tallo – Scisto (Svart1 Reinterpretation) [Wild Drone Music]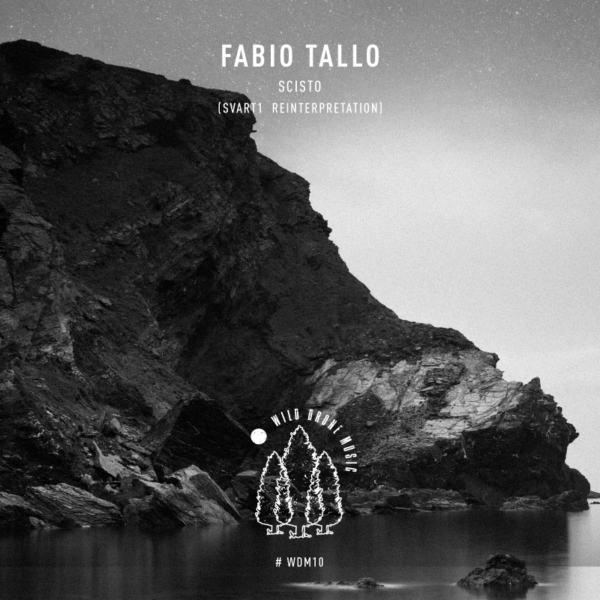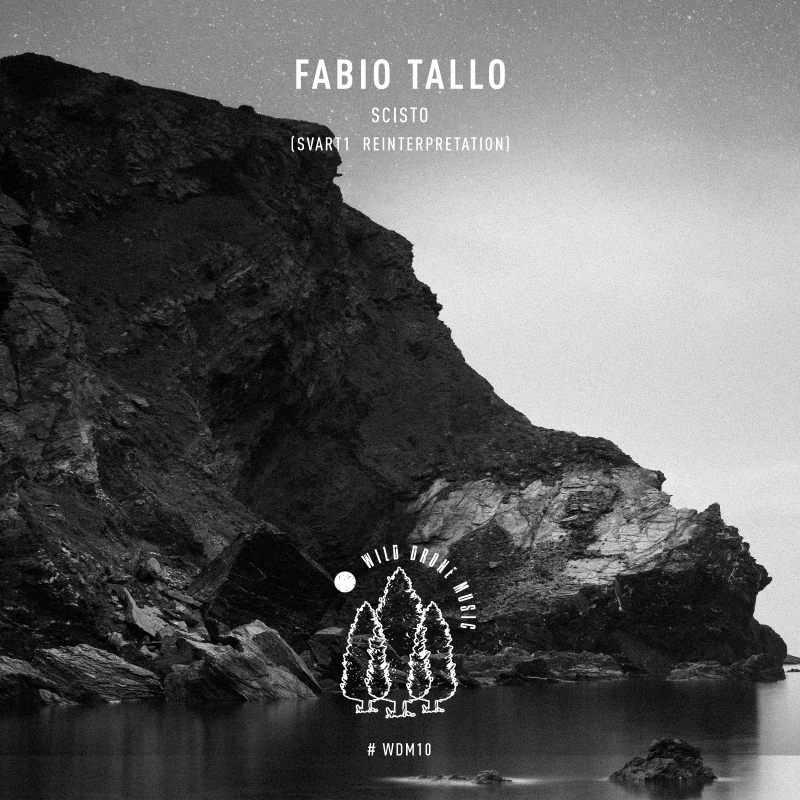 Le tracce di questo suo nuovo EP sono ambientate a Nord-Ovest della Sardegna, appena al di sopra dell'Argentiera, tra le scogliere di scisto che si affacciano a strapiombo sul mare.
Emersione – è a un tempo il racconto della formazione geologica di questi massicci rocciosi e a un altro è la descrizione dinamica del loro rapporto con le acque marine. Il lento avvio della traccia svela infatti lentamente la natura dei suoni sotterranei che, all'aprirsi dei filtri passabanda, vengono alla luce per accompagnarci lungo tutto l'EP.
Argento, onde – si focalizza sull'esperienza estetica dei giochi di luce che si producono quando i riflessi dei raggi solari rimbalzano sull'acqua per riflettersi poi sulla roccia scistica, esaltandone le vene metalliche che la caratterizzano. Lunghi Pad che si espandono attraversati dalle ritmiche incalzanti descrivono il paesaggio scogliero nella sua maestosità.
Scisto – raccoglie quanto descritto fino a ora ma focalizzandosi sulla natura metamosrfica di questa particolare roccia lucente, dura, ma allo stesso tempo fragile e pronta a sfaldarsi in piani paralleli. Le sezioni ritmiche giocano proprio su questo ambiguo rapporto tra compattezza e sgretolamento, incisive ma frastagliate.
Ovest, ultimi raggi – torna al tema della luce, questa volta però ormai lontana, oltre l'orizzonte, nel compiersi del crepuscolo serale. I sintetizzatori brucianti tornano a chiudersi, caldi e avvolgenti, accompagnando queste scogliere a perdersi lentamente nel buio della notte.
Per quest'ultima traccia Raimondo Gaviano in arte Svart1 realizza la sua reinterpretazione. Di base a Cagliari, dj/vj/produttore discografico, numerose le sue collaborazioni con artisti del calibro di Claudio PRC, Svreca, Electric Indigo (giusto per citarne qualcuno), ha prodotto per label come Prologue Music, The Gods Planet, ecc.
Biografia:
Fabio Talloru, nato in Sardegna nell'ottobre 1988, laureato in Scienze Filosofiche all'Università degli Studi di Milano, è un artista multidisciplinare, musicista e sound designer che si focalizza sugli aspetti narrativi della musica.
La ricerca artistica di Fabio Talloru verte sulla scoperta dei tessuti narrativi che avvolgono oggetti, luoghi, fatti ed esseri viventi che egli racconta traducendoli in suono.
Il suo processo di creazione audio prevede l'acquisizione di suoni ambientali sia artificiali che naturali di cui ri-modella la pasta sonora, così da ricavare i loop, i sintetizzatori e le componenti ritmiche che utilizza nei suoi lavori.
ENG
The tracks on this new EP of his are set in northwestern Sardinia, just above Argentiera, among the shale cliffs that overhang the sea.
Emersione – is at one time an account of the geological formation of these rocky massifs and at another is a dynamic description of their relationship with the sea waters. Indeed, the slow start of the track slowly reveals the nature of the subterranean sounds that, as the bandpass filters open, come to light to accompany us throughout the EP.
Argento, onde – focuses on the aesthetic experience of the play of light that is produced when the reflections of the sun's rays bounce off the water and then reflect off the scistic rock, enhancing its distinctive metallic veins. Long, expanding pads traversed by the pressing rhythms describe the cliff landscape in its majesty.
Scisto – picks up what has been described so far but focusing on the metamorphic nature of this particular shiny rock, hard, but at the same time fragile and ready to flake into parallel planes. The rhythmic sections play precisely on this ambiguous relationship between compactness and crumbling, incisive but jagged.
Ovest, ultimi raggi – returns to the theme of light, this time, however, now far away, beyond the horizon, in the fulfillment of evening twilight. Burning synthesizers return to close, warm and enveloping, accompanying these cliffs to slowly lose themselves in the darkness of night.
Soundcloud di Wild Drone Music
Soundcloud di Fabio Tallo
Soundcloud di Svart1