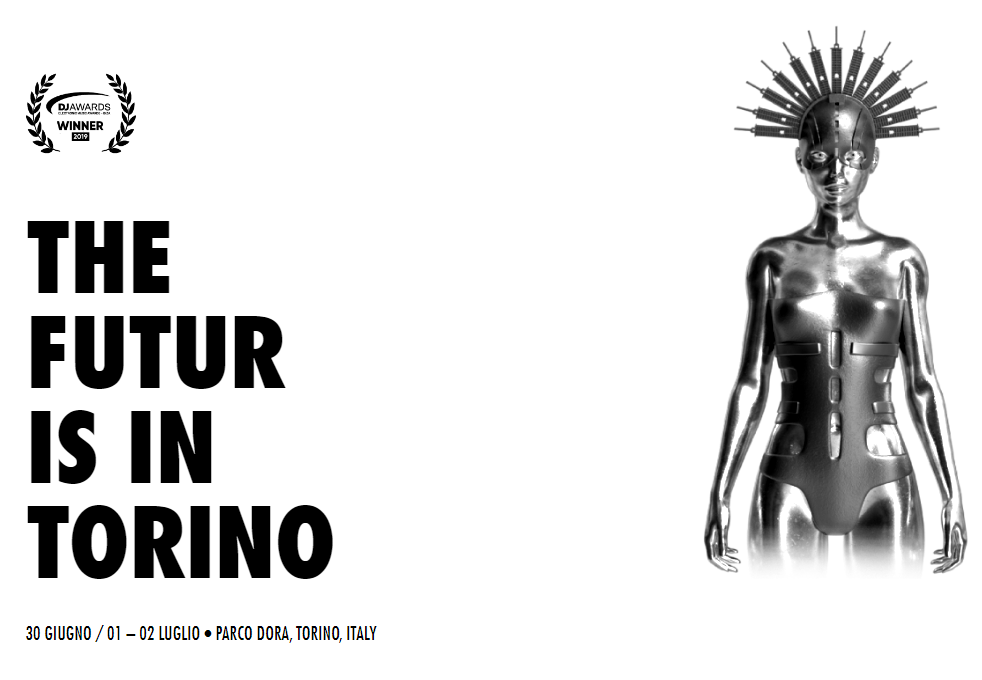 KAPPA FUTURFESTIVAL 2023 – 90k presenze da 118 nazioni , è RECORD!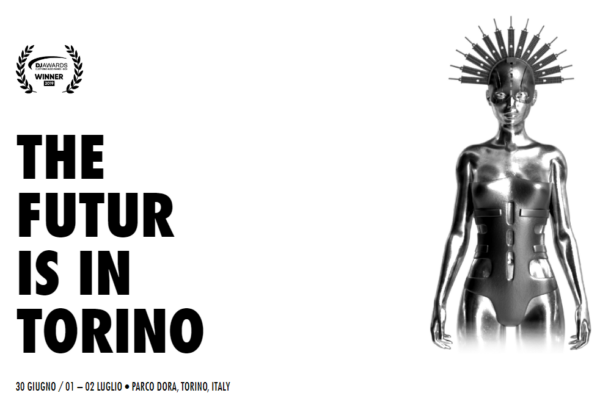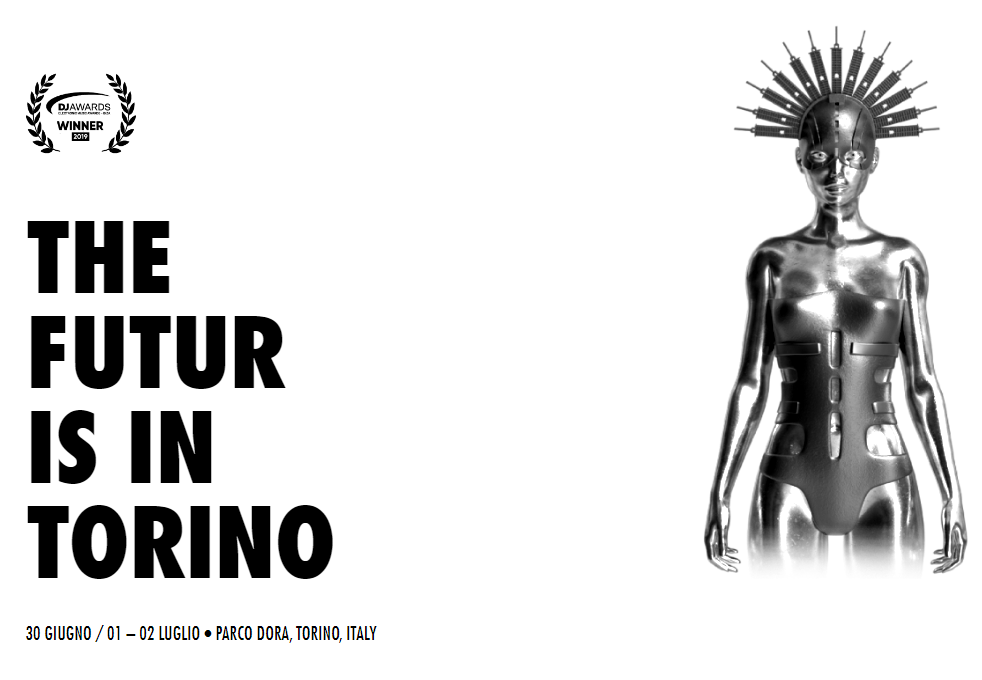 Record di presenze:
oltre 90.000 partecipanti da 118 nazioni diverse per la X edizione di KAPPA FUTURFESTIVAL
(30 giugno – 2 luglio 2023)
al PARCO DORA di TORINO
Più di 100 artisti da tutto il mondo
36 ore di musica elettronica
5 palchi e una grandissima partecipazione internazionale
L'appuntamento è per il 2024 dal 5 al 7 luglio
Si è conclusa la decima edizione di KAPPA FUTURFESTIVAL, la tre giorni prodotta da Movement Entertainment dedicata alla musica elettronica e arti digitali che da venerdì 30 giugno a domenica 2 luglio ha portato a Torino oltre 90.000 appassionati di club culture provenienti da oltre 110 nazioni diverse, tra cui Polinesia Francese, Martinique, Sri Lanka, Antille Olandesi, Seychelles.
Infranti tutti i record per il decennale di uno tra i festival più internazionali d'Italia, per la grandissima varietà di Paesi di provenienza del pubblico e per una lineup prestigiosa che ha portato nel capoluogo Piemontese gli act di artisti da tutto il mondo.
Da mezzogiorno a mezzanotte, più di 100 Dj si sono alternati sui 5 palchi dislocati nel Parco per 36 ore di musica nei tre giorni con una programmazione di grandissimo livello con i nomi più acclamati della scena mondiale che conferma Kappa FuturFestival un punto di riferimento imprescindibile per gli amanti della musica elettronica di tutto il mondo.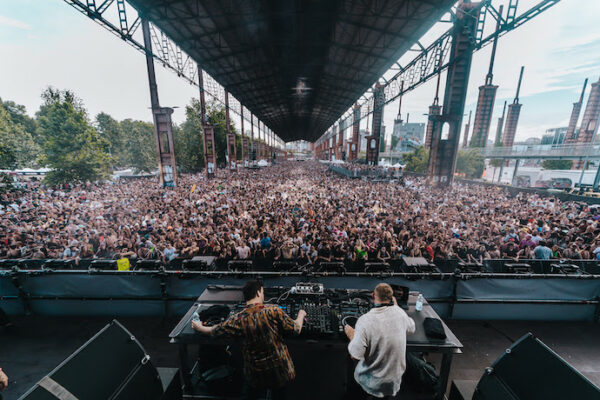 La programmazione:
999999999, ALEX DIMA, ANNA, ANOTHER TASTE live, ARCHIE HAMILTON b2b RICHY AHMED, ASTRA CLUB (DJ TENNIS + CARLITA), AYS djset, CARISTA, CARL COX b2b NICOLE MOUDABER, CARL COX HYBRID set, CARL CRAIG feat. JON DIXON live, CARLITA, CHARLIE SPARKS, CHLOÉ CAILLET, CHRIS LIEBING (TR303 live), CHRIS STUSSY, CHRISTOPHER COE live, CLOONEE, CUARTERO, DANILO PLESSOW, DENNIS CRUZ b2b PAWSA, DERRICK CARTER, DETROIT IN EFFECT, DIPLO b2b MACEO PLEX, DJ BONE as DOC CIROC, DRUMS AND CHANTS, DUKWA live, EGYPTIAN LOVER, ENRICO SANGIULIANO, ENZO SIRAGUSA, FANTASTIC TWINS live, FATBOY SLIM, FLOORPLAN, FOLAMOUR (A/V), FRANK WIEDEMANN x MATHEW JONSON live, GANDALF, HOLY TONGUE live, HOT SINCE 82, I HATE MODELS, INDIRA PAGANOTTO, IVAN SMAGGHE, JAMIE JONES, JOB JOBSE, JOE CLAUSSELL b2b DJ DEEP, KEVIN DE VRIES, KILIMANJARO, KRYSTAL KLEAR b2b MATISA, LEO MAS, LOST SOULS OF SATURN live, LP GIOBBI, LVPICA, MAJOR LAZER b2b MAJOR LEAGUE DJZ, MARBØX, MASSANO, MATHII, MIND AGAINST, MOCHAKK, NICO MORENO, NICOLA GAVINO, O.BEE b2b TOMAS STATION, PARANOID LONDON Live, PAUL ACQUAVIVA, PEGGY GOU, REINIER ZONNEVELD live, RICARDO VILLALOBOS, RIVERSIDE, RUDE, SAN PROPER, SANSIBAR, SASHA and JOHN DIGWEED, SASHA CARASSI, SETH TROXLER, SHERMANOLOGY, SHUBOSTAR, SILVIE LOTO, SIMONE DE KUNOVICH, SIZING, STEPHAN BODZIN live, SWEDISH HOUSE MAFIA (KFF EXCLUSIVE SET), TALE OF US, THE HACKER and ALESSANDRO ADRIANI live, THE MARTINEZ BROTHERS, THE TASTE, TOLOUSE LOW TRAX, TRAXX, TRYM, TUSHEN RAÏ b2b CORNELIUS DOCTOR, ULTIMO TANGO, VINTAGE CULTURE, WILLIKENS and IVKOVIC, YOUNIVERSE
Annunciata l'undicesima edizione: Kappa FuturFestival tornerà dal 5 al 7 luglio 2024!
I NUMERI DI KAPPA FUTURFESTIVAL:
– OLTRE 100 ARTISTI
– 36 ORE DI MUSICA ELETTRONICA SU 3 GIORNI DALLE 12.00 A 00.00
– 5 PALCHI
– 90.000 PRESENZE DA 118 NAZIONI NEL MONDO
– 250 FORNITORI E OLTRE 1200 COLLABORATORI , SUPERATA DEL 65% LA RICADUTA ECONOMICA SUL TERRITORIO RISPETTO ALL'EDIZIONE DEL 2019
– CASSE: 296 DIFFUSORI DI CUI 172 CASSE E 124 SUBWOOFER
– 180 MQ DI VIDEO – 220 MQ DI LED PER I PALCHI
– 150 MQ DI PANNELLI SOLARI
SEGUI KAPPA FUTURFESTIVAL
Instagram: @futur_festival
Twitter: @KFuturFestival
#KappaFuturFestival
#TheFuturIsInTorino #KFF23 #FuturFestival #Futur