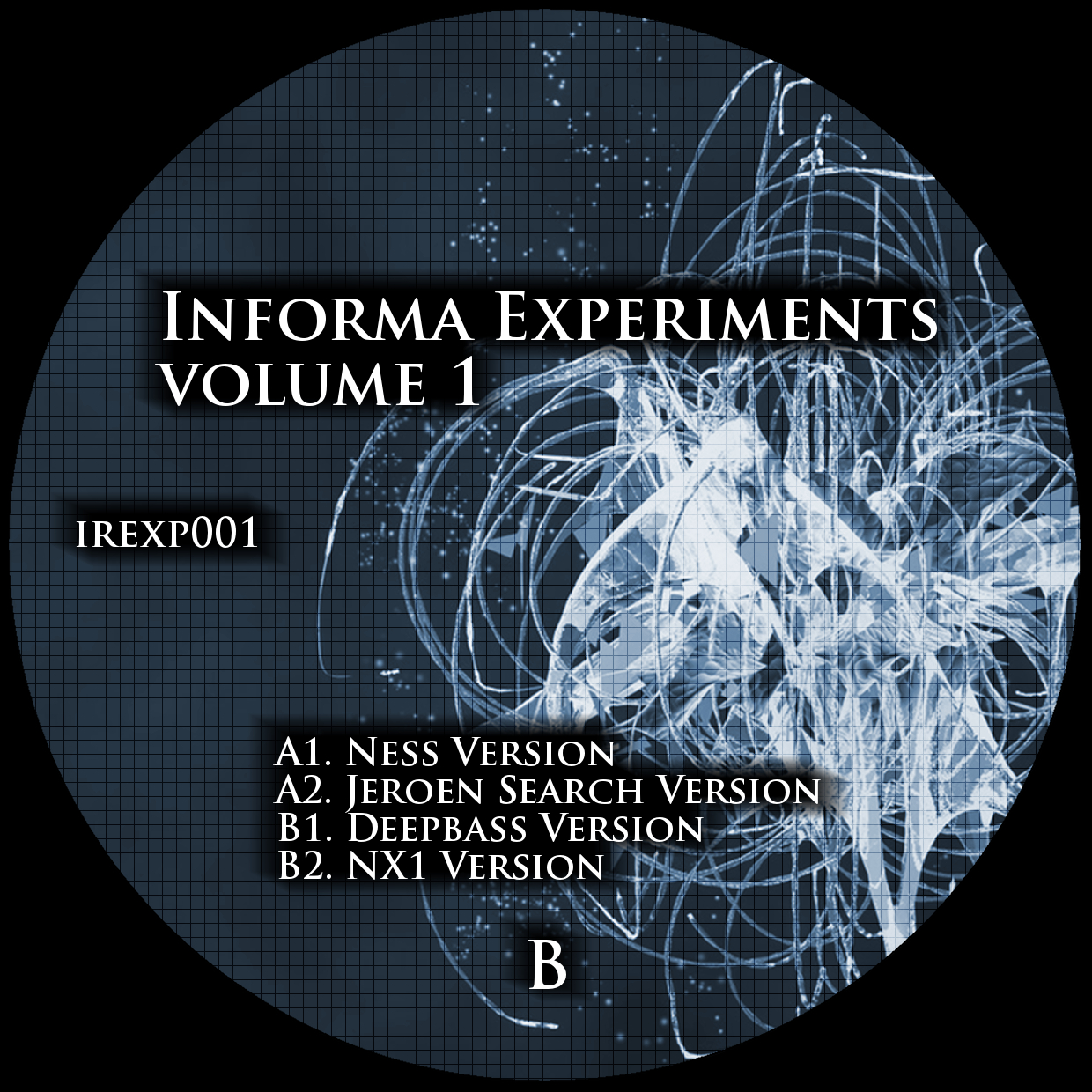 VA – Informa Experiments Volume 1 [Informa Experiments]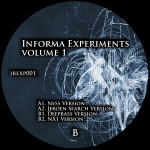 Informa Experiments è la nuova serie di Informa Records, l' obiettivo è quello di utilizzare nuovi metodi e idee per stimolare la creatività e spingere in avanti il suono in continua evoluzione della musica elettronica.
IREXP001 è un progetto speciale nato dalla collaborazione tra Deepbass, Ness, Jeroen Search e NX1.
L' idea era quella di lavorare insieme sulla stessa strada , ogni artista ha messo una selezione di suoni in una cartella, e poi da quella cartella di suoni di ogni artista ognuno crea un proprio brano. La release uscira solo in vinile 12".
Informa Experiments is a new series from Informa Records, the aim is to use new methods and ideas to spark creativity and push forward the ever evolving sound of electronic music.
IREXP001 is a special collaborative project by Deepbass, Ness, Jeroen Search and NX1.
The idea was to work together on a 4 way collaboration, each artist put a selection of sounds into a folder then from that folder of sounds each artist would create an individual piece of music.
The release will go out as a limited 12" only.
Tracklist:
A1 – Ness Version
A2 – Jeroen Search Version
B1 – Deepbass Version
B2 – NX1 Version
[soundcloud url="http://api.soundcloud.com/playlists/9325763″ params="" width=" 100%" height="450″ iframe="true" /]