Chris Colburn – Stick Or Twist EP [Rohmaterial]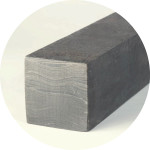 Etichetta di Chris Colburn, Chris ha sviluppato una passione per la musica elettronica durante gli anni '80, ascoltando artisti del calibro di Kraftwerk, Depeche Mode e Visage. Sua sorella poi lo ha introdottonell' acid house e nei rave prima di essere colpito dai suoni di Mills, Hawtin e Slater, di una cassetta nel '93. E 'stato quasi un anno prima di trovare di chi erano le tracce, ma una volta scoperti sono stati acquistati i vinili e Chris ha iniziato a mixare. Dopo essere diventato resident al Vortex di Brighton, ha iniziato a promuovere i suoi party 'Future Beats ", e nel mentre suona occasionalmente nei club londinesi.
A Chris Colburn's label. Chris developed a passion for electronic music during the 80's, having his head turned by the likes of Kraftwerk, Depeche Mode and Visage. His sister then introduced him to acid house and rave before he was struck by the sounds of Mills, Hawtin and Slater, from a mixtape in '93. It was nearly a year before he found out who the tracks were by, but once he had, the vinyls and decks were bought and Chris began to mix. After becoming a resident of Vortex in Brighton, he started promoting his own 'Future Beats' parties whilst playing the occasional gig in London.
Tracklist:
A1 – Chris Colburn – Sick Or Twist (Original Mix)
A2 – Chris Colburn – Headspin (Original Mix)
B1 – Chris Colburn – Dab (Original Mix)
B2 – Chris Colburn – Feelings (Original Mix)