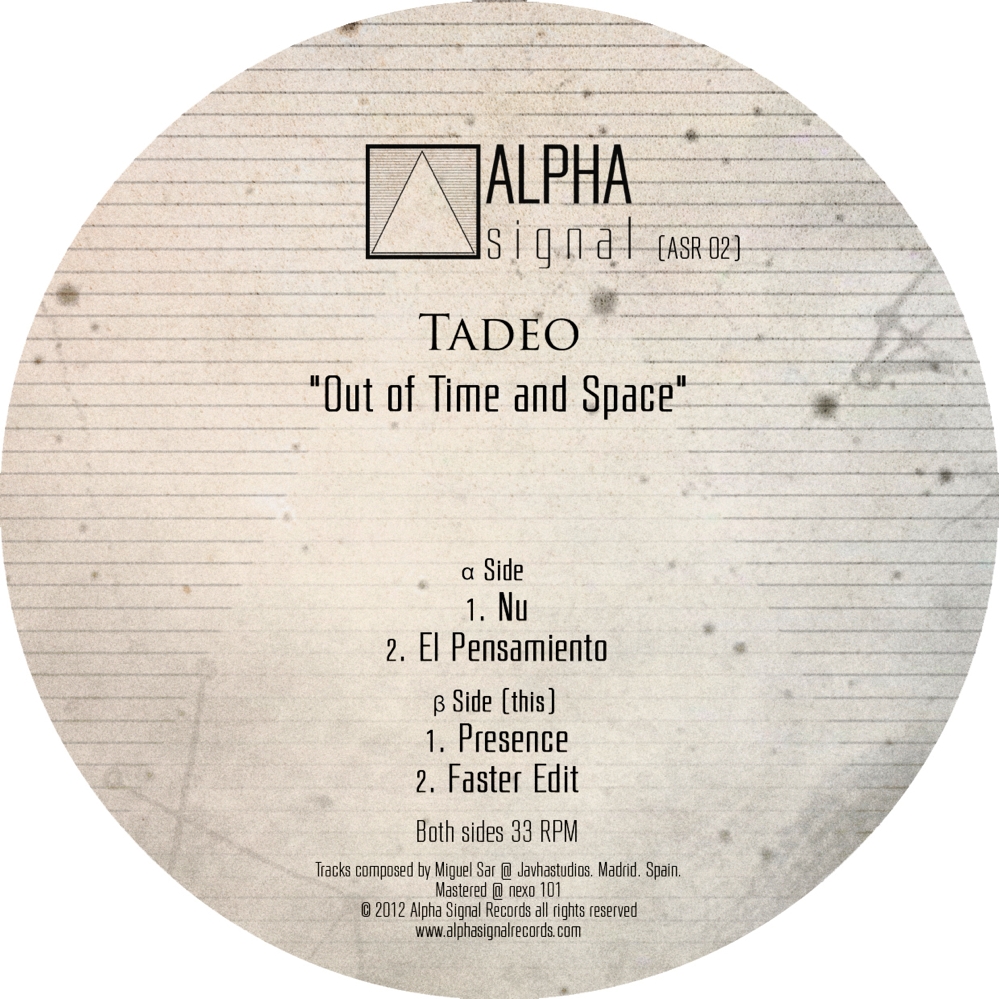 Tadeo – Out Of Time And Space [Alpha Signal Records]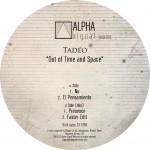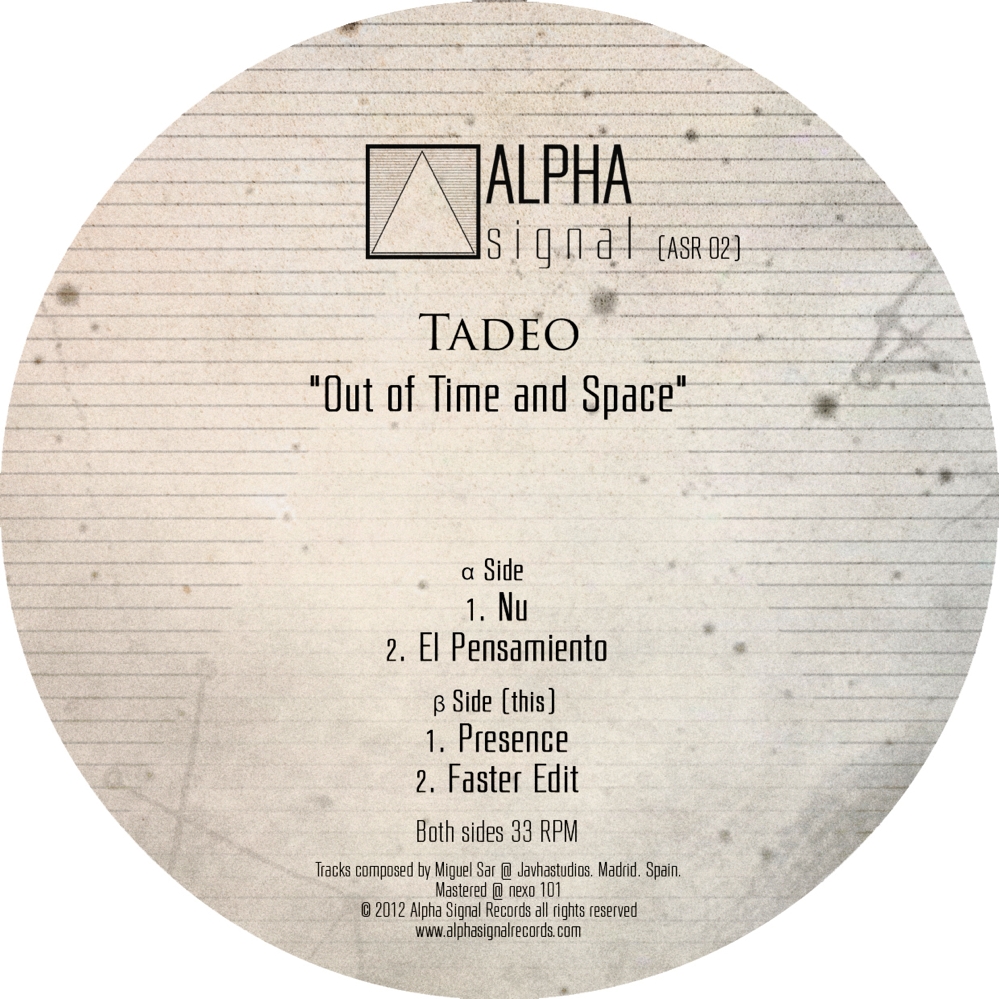 ASR è orgogliosa di presentare la seconda release. Questa volta con uno dei più artisti rispettati in Spagna, Tadeo.
Tadeo concentra le sue energie in un viaggio mentale e tortuoso con un'origine non chiara.
L'EP inizia con "Nu", una traccia groove che si adatta a qualsiasi tipo di location, dai grandi festival ai piccoli club. Lo strumento perfetto per portare le persone ad altri stati d'animo !
"El Pensamiento" è la seconda traccia di questo lavoro, la melodia, il classico "tom" della TR909 e il drone costante dall'inizio del brano, portano la traccia al buio del cosmo come un viaggio senza ritorno …
Nella parte Beta del disco, troviamo "Presence". L' arpeggio principale ti trasporta in un mondo in cui è impossibile respirare, senza atmosfera…  Un groove davvero solido che lavora con linee ripetitive di synth e il tom della 909.
L'ultimo brano, "Faster Edit", è la colonna sonora perfetta per la fine del viaggio, il sinth interagisce, tra l'altro, producendo un soffice e offuscato luogo del mondo esterno.
ASR is proud to bring you our second release. This time with one of the most respected artist in Spain, Tadeo. 
Tadeo focus his energies in a mental and twisty voyage with an unclear origin, conceps like "here" and "now" could quickly disapear along the EP in a blured way. 
The EP begins with "Nu", a groovy track that fits in any kind of venues, from large festivals to small clubs. The perfect tool to take people to others states of mind!!! 
"El Pensamiento" is the second track of this work, the melodies from the classic "toms" of the TR909 and the constant drone from the begin, lead the track to the darkness of the cosmos like a trip without return… 
In the Beta side of the record, we find the track "Presence". the main arpeggio translate you to a world where is impossible to breath, without atmosphere… A really solid groove that works with repetitive synths lines and the 909 Toms. 
The last track, "Faster Edit", is the perfect soundtrack for the end of the voyage, the synths interacts, one to the other, producing a soft and blured place outside world.
Tracklist:
A1 – Tadeo – Nu (Original Mix)
A2 – Tadeo – El Pensamiento (Original Mix)
B1 – Tadeo – Presence (Original Mix)
B2 – Tadeo – Faster Edit (Original Mix)