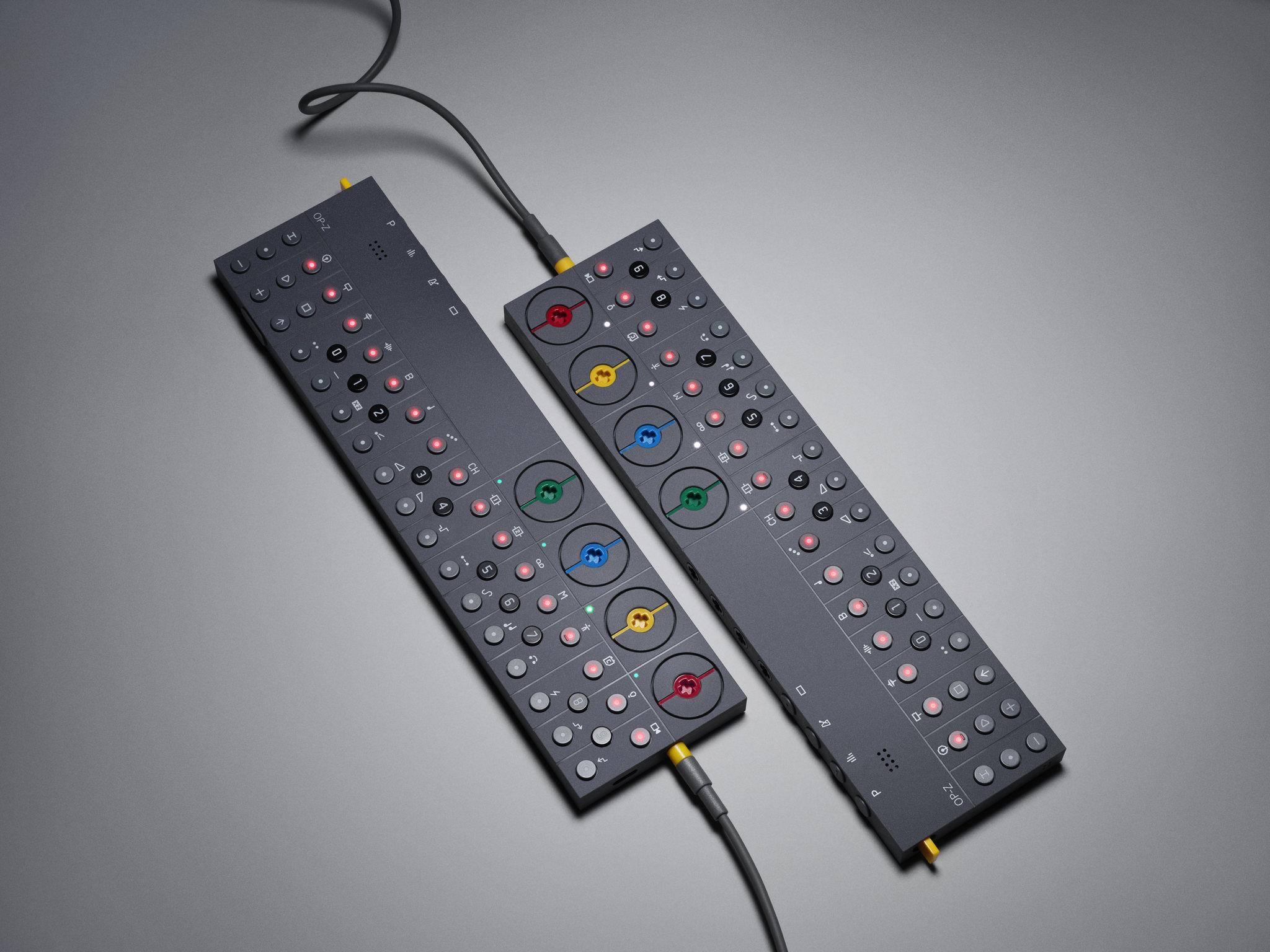 Synth OP-Z di Teenage Engineering
Dopo anni di rielaborazione e perfezionamento, l'OP-Z è finalmente pronto
L'innovativa azienda svedese di hardware Teenage Engineering, creatrice di OP-1 e Pocket Operators, ha finalmente annunciato il lancio del loro tanto atteso e innovativo prodotto, l'OP-Z, il primo sequencer a 16 step al mondo in grado di controllare la musica, visual e illuminazioni DMX. Per coloro che non hanno familiarità con Teenage Engineering, il loro sintetizzatore e campionatore OP-1 ha cambiato il panorama della produzione di synth con la quantità di potenza e capacità, racchiuso in un piccolo box.
L'azienda continua con questo tema, ma questa volta il box diventa ancora più piccolo e persino con alcune modifiche. Come affermato sopra, attualmente non esiste un altro controller sul mercato che consenta a uno di controllare tre dimensioni contemporaneamente, che si tratti di audio, visual o illuminazione. L'OP-Z è il catalizzatore di una nuova ondata di capacità di performance artistica, e Teenage Engineering è ancora una volta sul punto di trasformare la musica nella propria testa.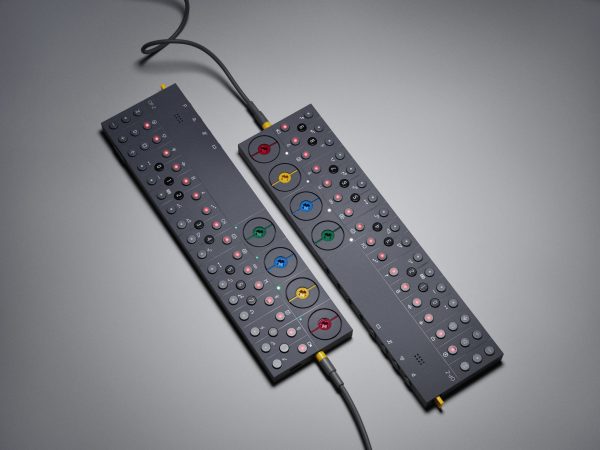 Sequencing
Advanced multi-speed 16-track sequencer.
step component composing
endless sequencing steps
track independent length
track independent speed
parameter locks
step recording
live recording
midi sequencing
image and 3D graphics sequencing
DMX light sequencing (needs external interface)
Instrument tracks
16 individual and independent synthesis, sampler and control tracks.
kick
snare
percussion
sampler
bass
lead
arpeggio
chords
FX slot 1
FX slot 2
tape
mixer
midi
cv & trig
light
motion
Patterns
160 user programmable patterns
pattern chaining
Effects
upgradeable modular effects architecture. included effects: delay, reverb, filters, tremolo etc.
Step components
14 multi-program step components for advanced step sequencing.
Screen
when paired or connected to an ios device, the ios device will act as a screen for OP-Z.
iOS app
OP-Z iOS app will be free to download from app store.
Compatibility
compatible with any ios device that is apple metal graphics specified.
Hardware
analog devices blackfin 70X dsp
cirrus logic audio co-processor
1250 mmacs
48kHz 24-bit dac
115 dB dynamic range
Sensors
6 axis motion sensor (g-force)
Wireless
bluetooth 5.0 LE
Battery
> 6-month standby time
user replaceable
Connectors
usb type c
3.5 mm 4-pole jack
Tactile input
2 octaves of musical keys
51 mechanical keys in total
pressure sensitive pitch bend
4 x multi-purpose color coded high-resolution encoders
volume knob / on switch
pairing button
UI
29 rgb+w led indicators
24 w led indicators
Microphone
integrated mems microphone
durable design
rigid engineering plastic housing
IXEF 1022 PARA + 50% glass fiber
Unique encoder design
teenage engineering designed floating ball bearing hall sensor encoders for minimal stacking height and wear.
Dimensions
L 212.5 mm
H 57.5 mm
D 10 mm
+ 6 mm length for volume knob
Included in package
USB type c to USB a for charging and content management.