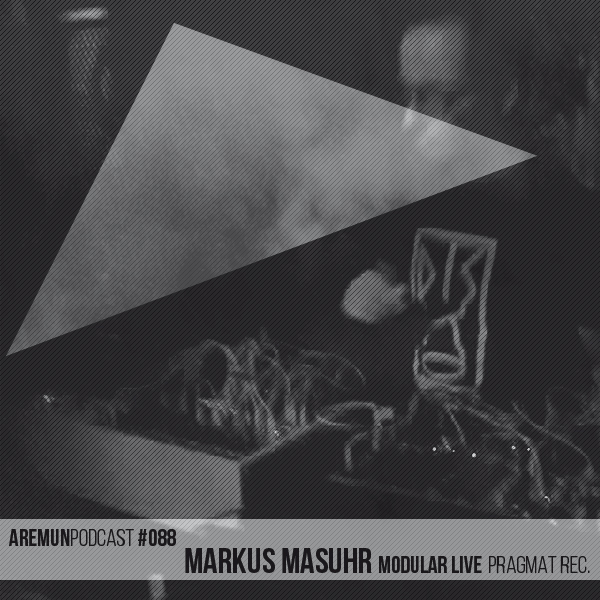 Aremun Podcast 88 – Markus Masuhr Modular Live – (Pragmat Records)
From the deep and raw side of techno comes the artist markus masuhr.he lives in leipzig/germany and is the labelboss from the recordlabel "pragmat" and the netlabel "insectorama". Markus Masuhr started with electronic music in 1993 with friends at a youth club and illegal parties in Leipzig, he went on spinning techno records till 1997.After a three-year-detour over hip hop – Markus was a DJ of local sound crews – he eventually came back to 4/4 rhythms. Joining various party crews in Leipzig, Markus made himself a name as a highly skilled techno DJ. At the same time, Markus came to appreciate deep and raw techno and following to the dubtechno sound. Till this day, deep and raw techno and dubtechno sound are his main influences. When turning to produce electronic music himself in 2003, he chose to express his versatile style preferences in his own works as well – making tracks and live acts ranging from
deep techno with dub elements to raw techno. in the last years he has published on countless netlabels[insectorama/nulabel/deepindub/tropic…]worldwide. In the middle of the year 2012 starts his own 12inch techno recordlabel "pragmat".only for his own interpretation of pure deep and raw techno with dubtechno elements. He himself describes his sound as techno that you feel approaching from the rear of the hard but deep with chords echos and delays in a 4/4 pattern dubtechno construct.
Soundcloud: http://soundcloud.com/markus-masuhr