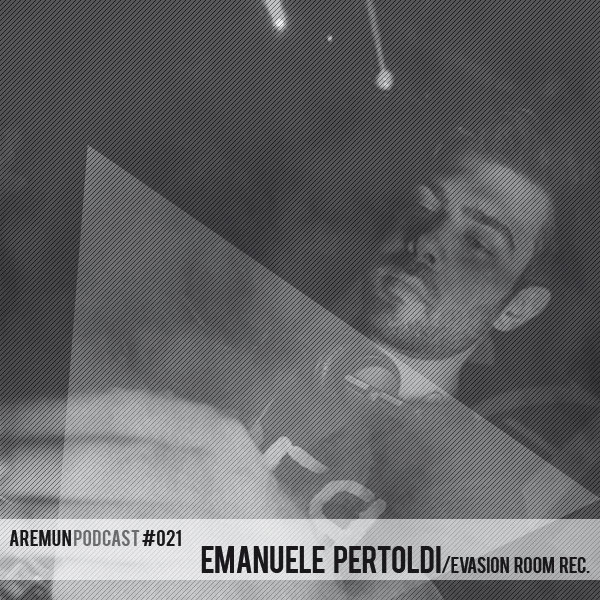 Aremun Podcast 21 – Emanuele Pertoldi (Evasion Room Records)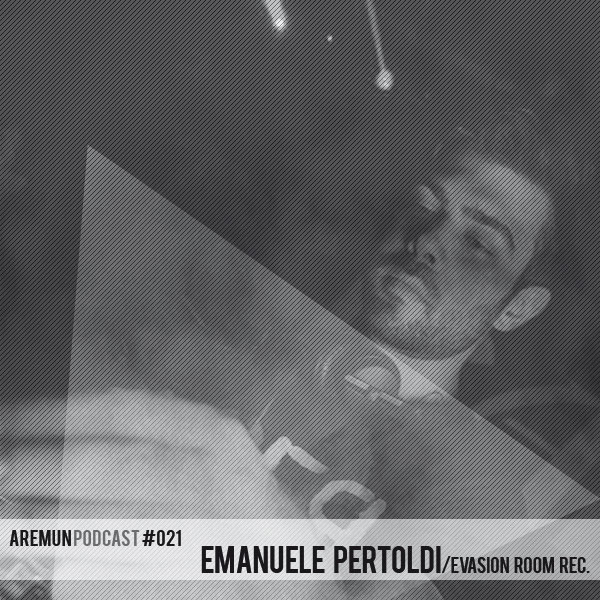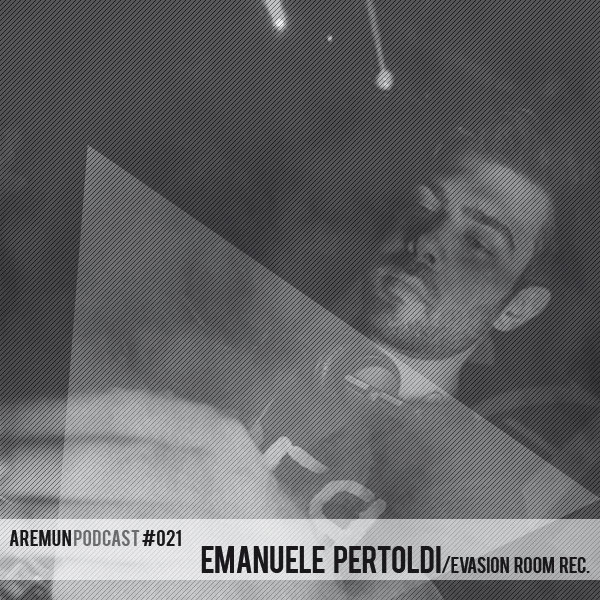 Aremun Podcast 21 – Emanuele Pertoldi (Evasion Room) by Aremun Podcast on Mixcloud
Bio:
Emanuele Pertoldi was born in a small village in the North East of Italy. Since he was a child he had a strong passion for music and it became stronger and stronger. He took a degree in Modern Music – Music Production in Bologna.
Sound research, creativity and passion are the keys of his tracks.
 He founded Evasion Room Records with Riccardo D'Agostini in 2011 and Evasion Room Live with Riccardo, Daniele and Andrea, a live based on improvisations only with hardware machines and synths. He is doing other projects with these guys. With Andrea as Tripsolate & Redundænt and with Riccardo as Synkät.
In 2013 he started a new alias, S/EXP (Shaded Explorer), with the aim to represent himself in a more intimate way. 
The description of the project says: "S/EXP lives in a place where the music is hidden behind a dense fog and dreams are suffocated by an unpromising reality. This stimulates him to continue his research of magical places around the world, being them ethereal landscapes, deep cenotes or blue seas. In those places he discovered and created new sounds, melodies and rhythms that melted together create soundscapes for escape."
The first release is an album on eclipsemusic that was also played live by him (just with hardware) at Club To Club in Turin, one of the most rapresentative festivals in Italy. Following this concept in 2014 he founded his own intimate imprint Shaded Explorations.
2013 was important also for another new project, Mørk, with his Berlin based friend Devincenti Francesco. The project is focused on hardware only live acts too, but with a more experimental edge than the other projects. Field recordings, modular synths and textures are the keys of this new duo.
Tracklist:
Emanuele Pertoldi, Riccardo D'Agostini – IAC2 (Evasion Room Records)
Knowone – Knowone 013 A (Knowone)
Intrusion – Intrusion (Phase90 Reshape) (Echospace Detroit)
Tripsolate & Redundænt – Unreleased Track
Refracted – Energy Flow (Connwax)
Antonio Vazquez – The Coil (Shaded Explorations)
Van Bonn – Gradient (CPH Dub) (Van Bonn Records)
Tripsolate & Redundænt – #004 (out soon on 12″)
Tripsolate & Redundænt – Unreleased Track
S/EXP – Lunar Eclipse (Unreleased Track)
Evigt Mörker – Huldra (Evigt Mörker)
Refracted – Trancing Out (Connwax)
Evigt Mörker – Högre (Evigt Mörker)
Emanuele Pertoldi – Dub Techno Jam (Unreleased)
Emanuele Pertoldi – Underwater Treasures (Unreleased)