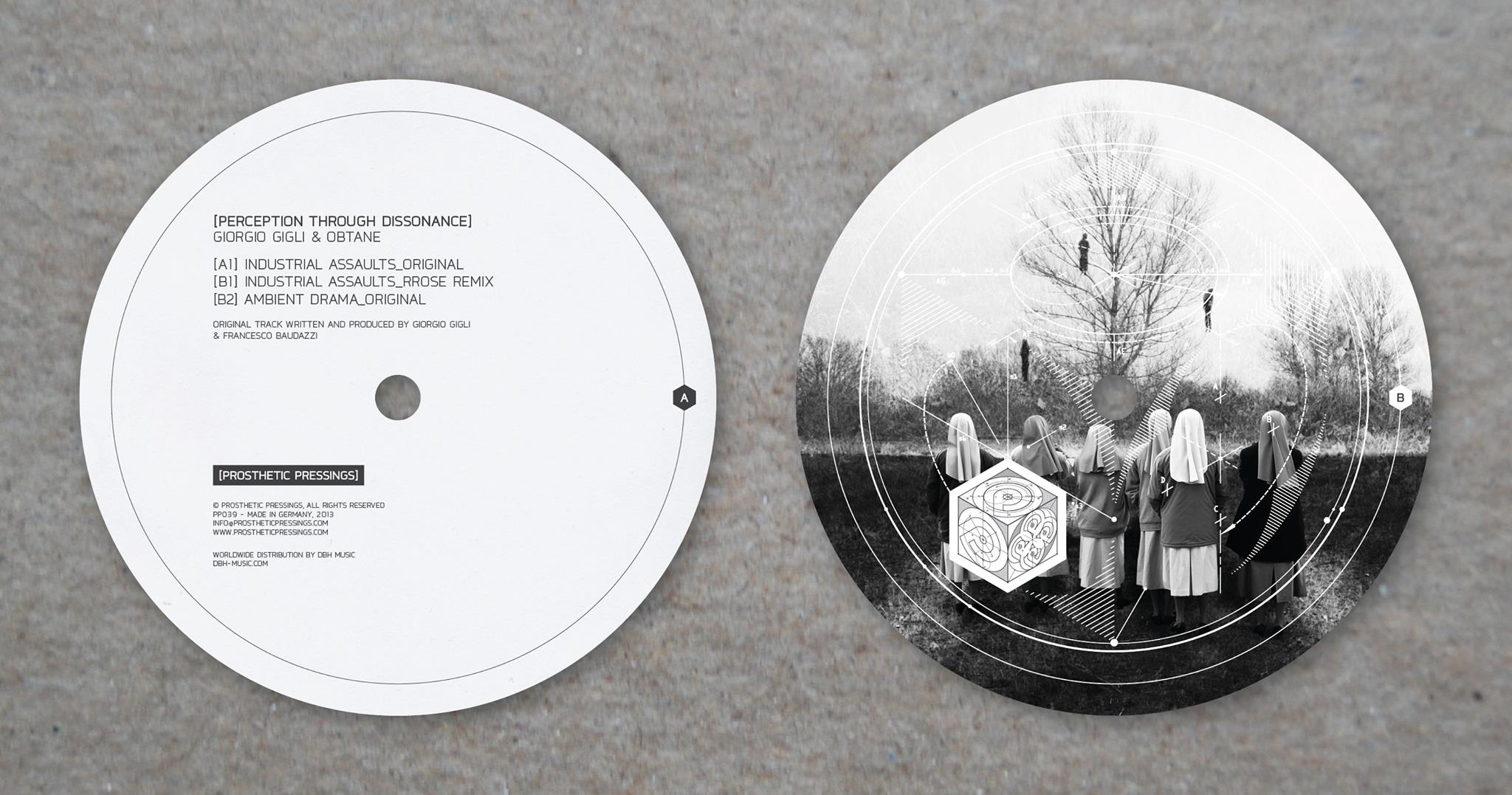 Giorgio Gigli & Obtane – Perception Through Dissonance [Prosthetic Pressings]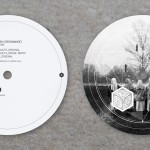 Perception Through Dissonance è un progetto di una collaborazione tra Giorgio Gigli e Obtane, proprietari di Zooloft Records, una casa discografica italiana nota per le loro interpretazioni concettuali stile noir di musica elettronica.
Ogni produzione è piena di sfumature filosofiche profonde creando un'esperienza molto nostalgica. Questa release presenta anche un remix di Rrose produttore della Sandwell District. Il suo stile fuori dalle regole ispirato dalle performance di Marcel Duchamp e le sue molteplici  produzioni sono ora pubblicate sulla sua propria label, Eaux, che non mostra segni di rallentamento.
Questo viaggio di tre tracce inizia con "Industrial Assaults" mette in moto una produzione stile  ritmo circadiano che ricorda un vecchio film di John Carpenter riempito di elementi  in decomposizione, soundscapes ultraterreni e le linee di bassi brutali. Poi c'è la reinterpretazione di Rrose di "Industrial Assaults" che evidenzia elementi decostruiti, deformazioni di molecole acquatiche ed irregolari costruzioni eccentriche. Il nostro viaggio termina  con uno strumento sperimentale che abbraccia la sensazione di solitudine in qualche paesaggio alieno dal nome "Ambient Drama".
Perception Through Dissonance features a collaboration project from Giorgio Gigli and Obtane, owners of Zooloft records, an Italian based record label best known for their conceptual noir style interpretations of today's electronic music.
Each production is filled with deep philosophical undertones creating a very nostalgic experience. This release also features a remix from the illusive stateside artist Rrose, manifested from the late iconic record label, Sandwell District. His off the wall Marcel Duchamp style performances and multifaceted productions are now released on his own imprint, Eaux, and shows no signs of slowing down.
This three cut journey starts with "Industrial Assaults" showcases a circadian rhythm style production reminiscent of an old John Carpenter film filled with scattered decaying elements, unearthly soundscapes and brutal baselines. Next in line is Rrose's interpretation of "Industrial Assaults" which highlights deconstructed elements, warping aquatic molecules and erratic eccentric builds. Ending our journey is an experimental tool that embraces the feeling of solitariness in some alien landscape playing true to the name "Ambient Drama".
Tracklist:
A1. Industrial Assaults
B1. Industrial Assaults (Rrose Remix)
B2. Ambient Drama
[soundcloud url="http://api.soundcloud.com/playlists/8140073″ params="" width=" 100%" height="450″ iframe="true" /]