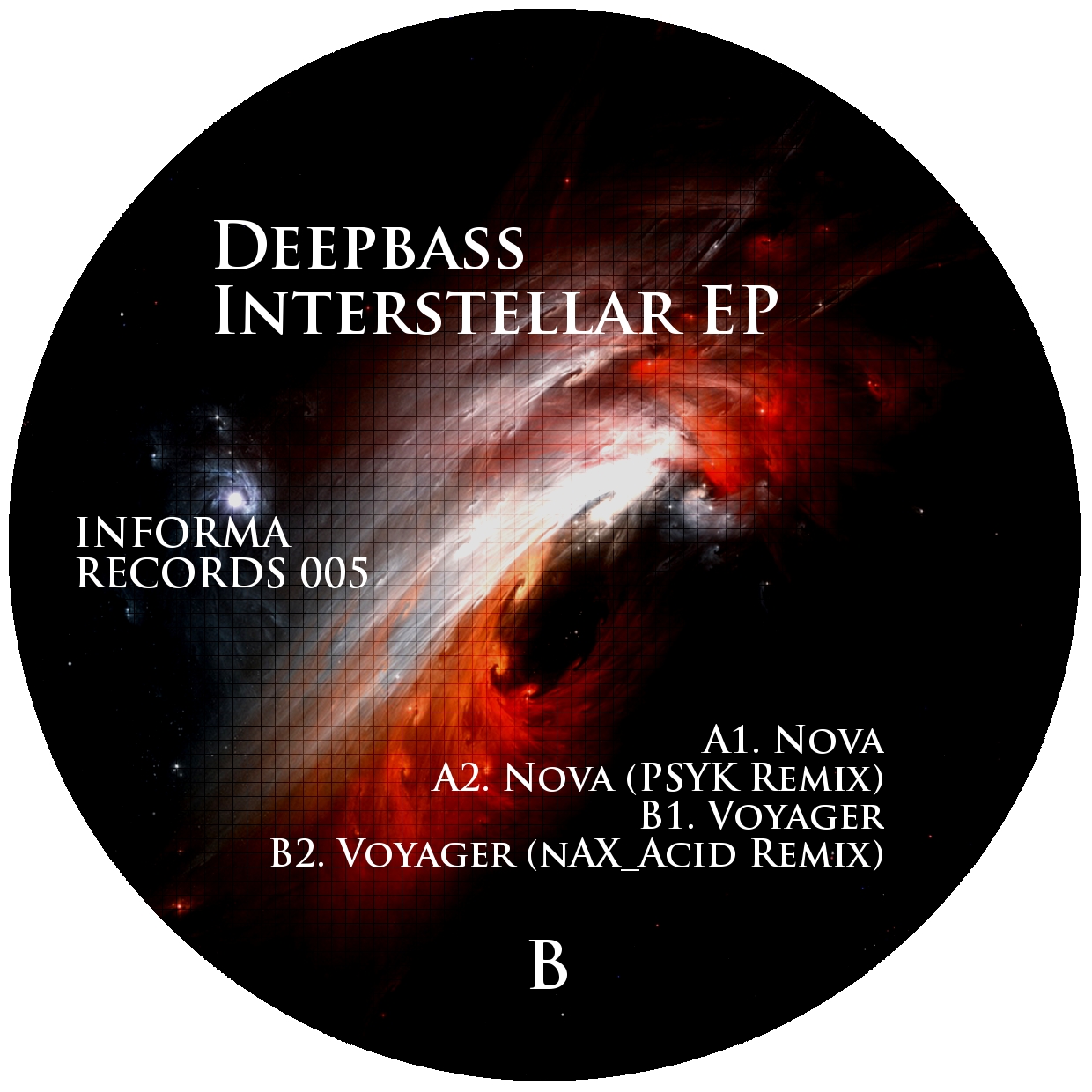 Interstellar Ep – Deepbass [Informa Records]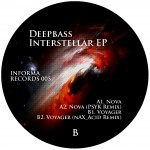 Interstellar Ep by label boss Deepbass showcases more of Informa's modern sci-fi sound.
Two original tracks of hypnotic, atmospheric techno which capture the feeling of travelling through the depths of space.
On the first remix we have PSYK (Non Series, Mote-Evolver) Who takes the track to the next level with an intense feel of uplifting tension.
Our second remix is by nAX_Acid (Aconitio Records) Who provides a much deeper beautiful remix which takes you even further into the interstellar.
Deepbass  esce con "Interstellar Ep" nella propria label Informa Records dove propone una release di moderni suoni sci-fi.
Due tracce originali, Nova e Voyager,  dove suoni ipnotici, techno atmosferici danno la sensazione di viaggiare attraverso le profondità dello spazio.
Nel primo remix abbiamo PSYK (Non Series, Mote-Evolver) con un'atmosfera intensa di esaltante tensione.
Nel secondo remix nAX_Acid (Aconitio Records) ci propone un bellissimo remix molto più deep che vi condurrà ancora di più nell' interstellare.
Artist: Deepbass
Title: Interstellar EP
Label: Informa Records
Cat.N: INFORMA005
Format: 12" VINYL
Release: 24 September 2012
Tracklist:
A1 – Deepbass – Nova (Original Mix)
A2 – Deepbass – Nova (PSYK Remix)
B1 – Deepbass – Voyager (Original Mix)
B2 – Deepbass – Voyager (nAX_Acid Remix)