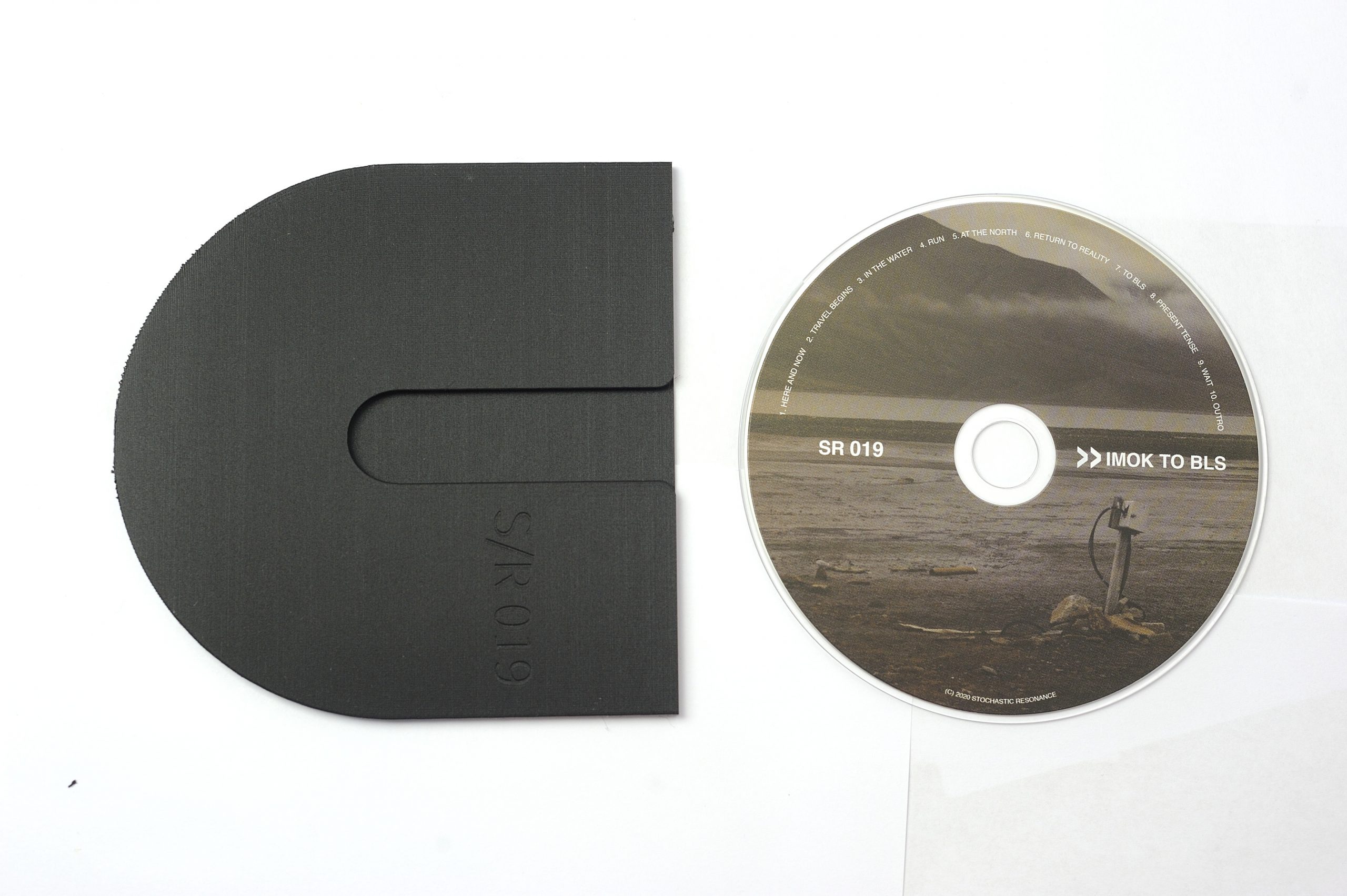 Imok – To Bls (Stochastic Resonance)
Stochastic Resonance, è lieta di presentarvi l'ultima release: To Bls di Imok, che segna un'altra tappa importante nel percorso artistico come network di artisti internazionali, che dura ormai da quasi dieci anni.
Dieci tracce che sembrano esplorare un mondo fatto di onde sonore conquistando spazi emotivi, sensazioni, giochi armonici, passaggi, aspettative.
In questo flow, il pianoforte si insinua in melodie scavalcando le atmosfere rarefatte create dall'elettronica.
Con la sua arte, Imok riesce ad attraversare il suo mondo di suoni e visioni con semplici tratti musicali che rimandano a profondità, che ormai fanno da sottofondo e che ormai governano l'intero sistema della sua musica. Lungo tutto questo flusso, il suo pianismo insinua melodie scavalcando le atmosfere rarefatte create dall'elettronica. Questo album parla dell'idea del silenzio e di un finale malinconico, dieci movimenti per farci pensare al dopo.
La release è disponibile in edizione limitata Glass Mastered CD protetto da SR Shell®, l'esclusivo packaging ideato, progettato e ingegnerizzato da Ynaktera, che rappresenta un passo innovativo per quanto riguarda il packaging dei cd, essendo un capolavoro nella stampa 3D digitale. Stampato un pezzo alla volta, con incredibili piccoli strati di 0,1 mm per un totale di circa 1500 strati. Una nuova fase di produzione innovativa che utilizza strumenti digitali per garantire l'unicità di ogni copia di questa straordinaria versione.
To Bls viene pubblicato sia in edizione limitata di 50 CD che in edizione digitale.
Bandcamp: https://cutt.ly/VhQaeBO
Spotify: https://cutt.ly/qhQsqfH
Website: https://stochastic-resonance.net/
Facebook Page: https://www.facebook.com/stochastic.resonance