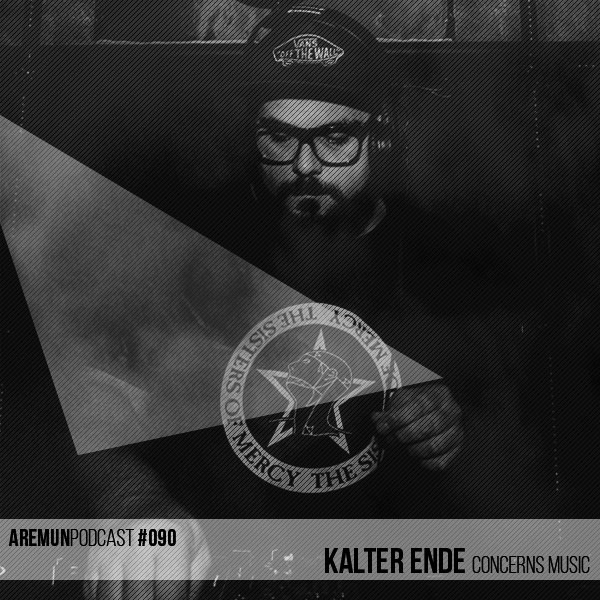 Aremun Podcast 90 – Kalter Ende (Concerns Music)
Biografia
Kalter Ende, alias of Oscar Alarcón, started very early in techno as dj back in 2000 under the influence of raw, industrial and abstract sounds being resident of the Club Al Alba and acting in different national and international clubs such as Zeus, Industrial Copera, Specka, Miniclub or Tresor (Berlin) and sharing a cabin with artists such as Surgeon, Reeko, James Ruskin, Óscar Mulero or Regis. Oscar combines sets of vinyl only and adapting to modernity by also djing with Cdj.
Kalter Ende is a very active producer participating in different labels like Analog Section, Dust Records, Subsequent or Counter Pulse and sharing references with artists like Takaaki Itoh, Sarf or Alexey Volkov among others …
In 2010 he launches his own label called Concerns Music, which publishes vinyl and digital material and is the main exponent of the sound he seeks and interprets, Concerns Music has artists such as Mike Parker, Orphx, Edit Select or Sarf.
Kalter Ende and Sarf have formed a team working on the studio editing joint material.
Oscar has also been mentioned by Dave Clarke, Exium or Dave Miller as one of the most interesting producers of recent years.
Facebook: https://www.facebook.com/kalterendeofficial/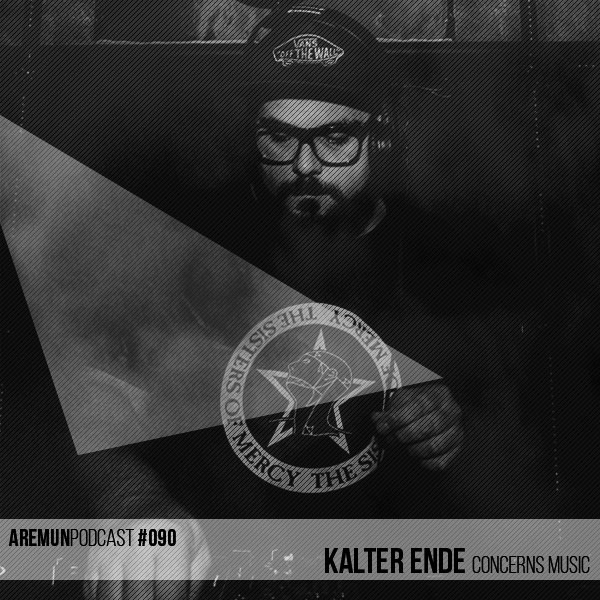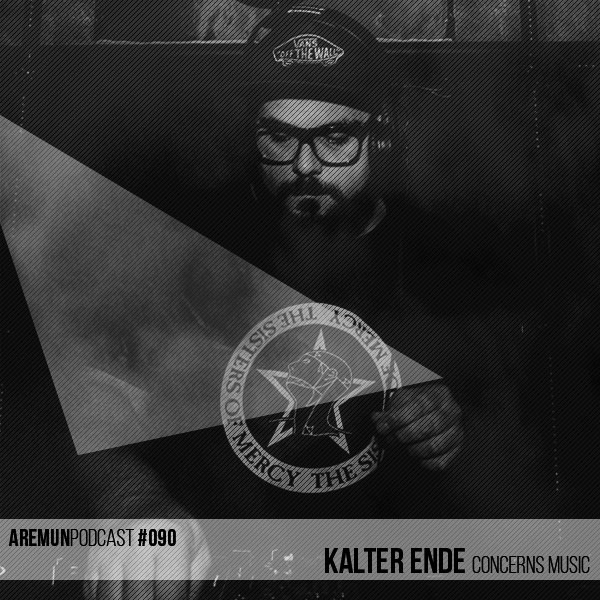 Tracklist:
1 Confess – SOJ [SOJ]
2 Test Zone – Kalter Ende [Android Muziq]
3 Rapt Parallels – Hd Substance [Illegal Alien]
4 Against Myself (Orphx remix) – Pulse One [Granulart]
5 Astragral – Antigone [Token]
6 Strenght Of Will – CYKLOS[Kindcrime]
7 Aux3 – Kalter Ende [Counter Pulse]
8 Contrahant – Concept of Thrill [Tsunami Records]
9 Sacred Geometry (DROP_E remix) – Bernardo Hangar [Dark Forest]
10 Senseless acts – Christian Wünsch [Tsunami Records]
11 5×3 V – sleeparchive [Float]
12 Trevoga – Teuton [Unknown Territory]
13 Floating – Setaoc Mass [SK_eleven]
14 Nachtblende (James Ruskin Version) – SHDW & Obscure Shape [From Another Mind]
15 Runaway – Irregular Synth [Arts]
16 Derange – Kobosil [Osgut Ton]
17 Light Orion – Kalter Ende [Forthcoming Concerns Music]
18 Dopesick – Dave Tarrida
19 Monoptahras – Zenker Brothers [Ilian Tape]