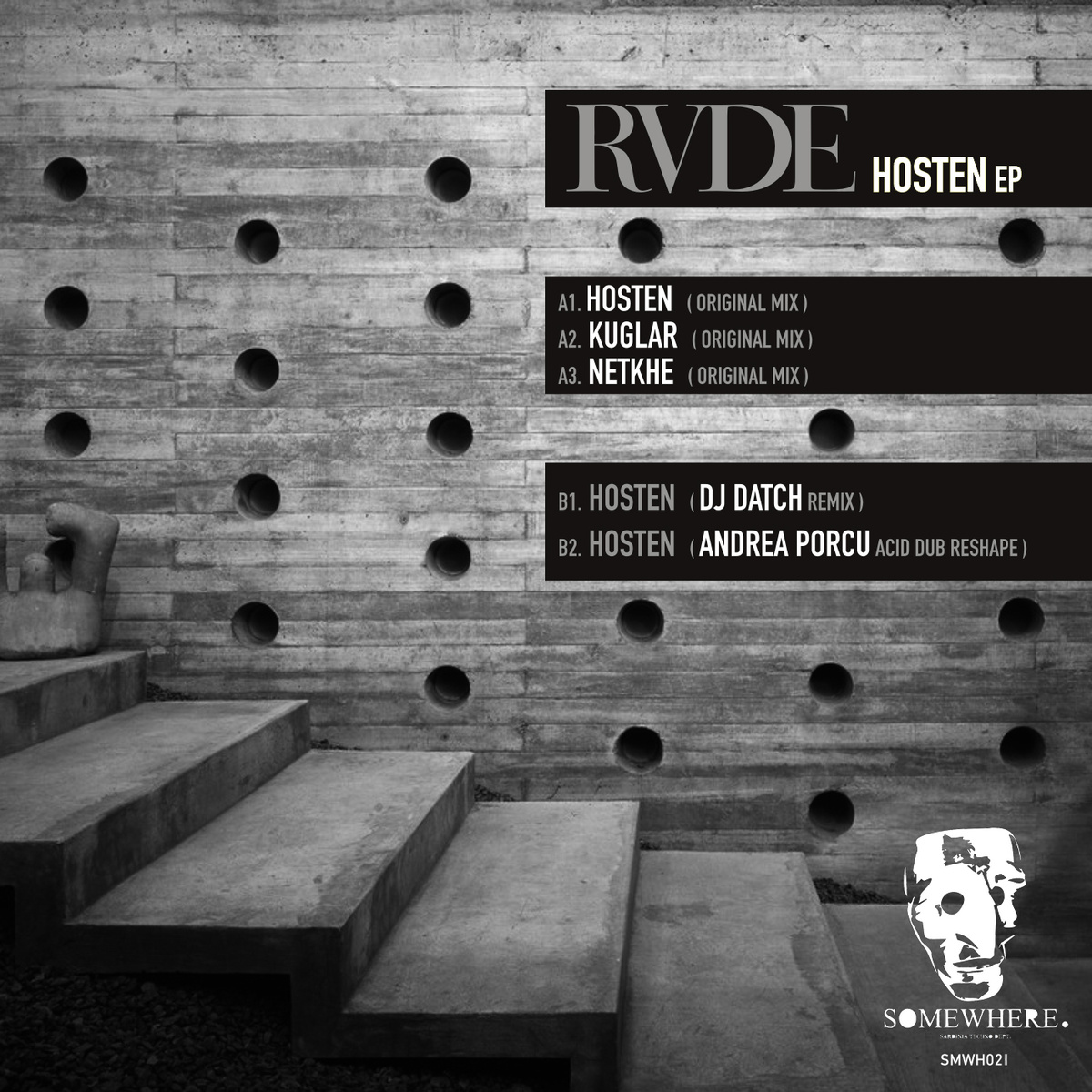 Hosten EP – Rvde (Dj Datch and Andrea Porcu Rmx) [Somewhere Rec.]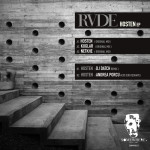 SOMEWHERE. Sardinia Techno Dept, propone la sua ultima uscita, "Hosten" Ep di Rvde, la quale comprende tre tracce originali e due remix di Dj Datch, e Andrea Porcu. Questa Ep è prodotto dalla label Somewhere che fa capo tra il Belgio e la Sardegna, conosciuta per aver già pubblicato lavori di alcuni artisti come Scam, Mark Morris, Miriam Macri & Logotech, nota anche per le collaborazioni con Conrad Van Orton, Alessio Pili, Future 16, Roberto Figus e Fingers solo per citarne alcuni .
Iniziamo a parlare di "Hosten" la title-track, è uno dei brani più profondi proposti finora. Le sue sonorità confortevoli, con un basso solido e gli accordi dub conducono a sostenere un ritmo groove. Poi "Kuglar" è un brano che riporta la tradizionalità di Rvde, con note del synth accattivanti e dal sapore analogico. Un loop sporco e ruvido costante durante l'intero brano, dando un assaggio di rolling pur mantenendo un approccio morbido. "Netkhe" è la traccia più profonda e più pesante della Ep. Un battito freddo e industriale che si adatterebbe perfettamente per trascorrere una notte in un deposito. Questo brano contiene frequenze di bassi potenti con tagli aggressivi.
Il primo remix della Ep è prodotto da Dj Datch, che porta "Hosten" ad un livello ancora più profondo. Drums ossessivi come fossero pugnalate con una lenta crescita, fino ad ipnotizzare l'ascoltatore per poi esplodere e ripartire. Il remix di Andrea Porcu inizia con una rilassato suono dub, evolvendosi in strati acidi quasi psicotici completati da una "kick-sub" monolitica.
Prodotto da Andrea Atzeni (Label Manager di Somewhere.).
—
"Hosten" Ep features three original mixes and two remixes by Dj Datch (also head of Aremun.com) and Andrea Porcu (also known as No Politics and boss of ROHS records). This Ep comes on Somewhere, after the label released some artists such as Scam, Mark Morris, Miriam Macri & Logotech and worked with people like Conrad Van Orton, Alessio Pili, Future 16, Roberto Figus and Fingers in the noise just to name a few.
First one is the title track "Hosten". One of the most intimate track we have done so far. Quiet soundscapes with a solid bass and driving dub chords leads you into a groovy rhythm sustain. Then "Kuglar" is a traditional Rvde track, with catchy synth notes and analog flavour. A consistent dirty and rough loop throughout the entire song, giving a rolling taste yet maintaining a soft approach. "Netkhe" is the deepest and heaviest track of the Ep. A cold and industrial beat that would fit perfectly during a warehouse night. This track contains powerful bass frequencies and edgy broken loops.
First remix comes from Dj Datch, and bring "Hosten" to a deeper level. Obsessive drums pattern and delayed growing stabs will hypnotize you until they explode. Andrea Porcu rework starts with a really chill out dub sound, evolving into crazy acid layers with a monolitic sub kick.
Produced by Andrea Atzeni (Label Manager).