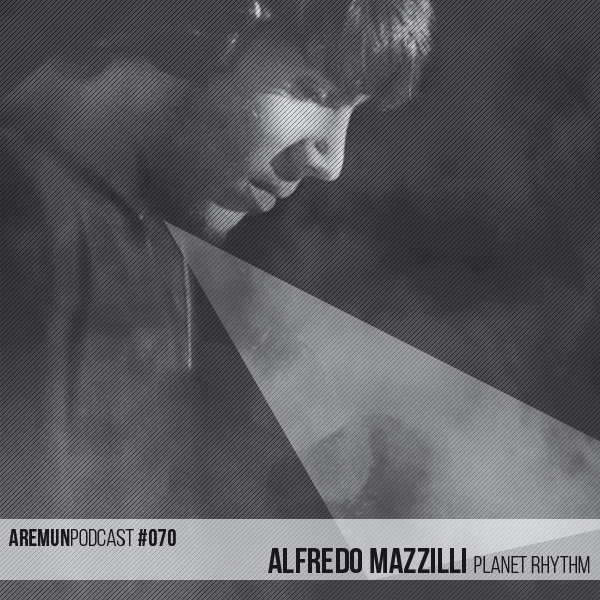 Aremun Podcast 70 – Alfredo Mazzilli (Planet Rhythm)
Born and raised in Italy, Alfredo Mazzilli, approaches the world of music very early. His first passion is the guitar but, with time, his penchant for electronic music becomes increasingly clear.
Influenced by the likes of Donato Dozzy, Aphex Twin, Sandwell District, Dino Sabatini and Substance, he soon shows an extremely versatile nature, as well as his desire to experiment with different genres, not giving up, however, to a consistency that leads him to range in the vast musical landscape, while remaining true to his style that favors ambient techno and deep techno sounds.
In March 2015, Alfredo releases his first EP "Voices from the Narrow Ways" for Planet Rhythm, then he produces a second EP "Pensiero" for Truth or Consequences. Over time, the structure of his sound becomes increasingly defined and recognizable; this allows him to record a track in the various "The Wandering II Compilation", on the Canadian Silent Season label.
2015 turns out to be a prolific year under different perspectives: Alfredo has the chance to perform in the famous Portuguese club "Gare", and to release a second EP for Planet Rhythm.
He's currently working with Silent Season, Planet Rhythm, Edit Select Records and Truth or Consequences.
RECORD LABELS
Planet Rhythm,Edit Select Records,Silent Season, Truth Or Consequences
Release:
PRRUKD009 "Voices From The Narrow Ways Ep" Planet Rhythm
CNTPH 009 "Ambre – Khemeia Inc. Alfredo Mazzilli Remix"
TOC004 "Pensiero Ep" Truth Or Consequences 12″
SS20 "THE WANDERING II COMPILATION" Silent Season
PRRUKD034 "The Sound Of Unknown Landscape" Planet Ryhthm
EDITSELECT 23 "Enchanted Pathways" Edit Select records
https://www.facebook.com/AlfredoMazzilli01